Boyer Technologies Inc Recognized in CRN Next-Gen 250
Annual List Highlights Up-and-Coming Solution Providers
Embracing New Technologies in Unique Ways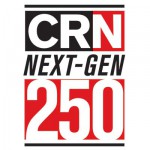 the Indianapolis area, IN, August 15, 2014 – Boyer Technologies, providing a professional computer department to any size company, today announced it has been named to the 2014 CRN Next-Gen 250 list. The annual list honors up-and-coming technology solution providers who have adapted their businesses in unique ways to meet market demands for emerging technologies such as unified communications, managed services, virtualization, and cloud computing. These solution providers, each in business for less than 15 years, have embraced pressing market challenges in ways that clearly distinguish them as today's trailblazers and tomorrow's leaders.
The CRN Next-Generation 250 list is comprised of the most exciting new solution provider organizations (founded 2000-2011) bringing new and emerging implementation ideas and business models to the market. Boyer Technologies embraces new technologies to remain relevant in the market place. These new solutions help their clients gain a competitive edge and save cost in these tough economic times.
"It is an honor to be chosen by our industry from among thousands of service providers nationally", said Terry Boyer CEO of Boyer Technologies. "We are very proud of our employees that are dedicated to learning new technologies and delivering them to our clients. We are helping our clients understand what the cloud means to them today and how it will evolve in the future. How they can leverage its power and costs for communication, applications and infrastructure."
"IT is undergoing a transformation today, with new technologies, new delivery models and new demands being placed upon the integrators tasked with architecting the technology solutions businesses need," said Robert Faletra, CEO of The Channel Company, publisher of CRN. "The CRN Next-Gen 250 recognizes the up-and-comers among the solution provider community who have found innovative ways to address these business challenges and recognizes them as the next generation of leaders in the IT channel. We are pleased to be able to honor the organizations named in this prestigious list, and CRN editors will be following their progress in the years to come."
A sampling of the Next-Gen 250 list will be featured in the August issue of CRN, the top news source for solution providers and the IT channel, and will be available online at both www.crn.com and through the CRN Tech News App for iPad and Windows 8.
Boyer Technologies Inc - www.boyertech.com
We strive to be your IT advocate by championing, economical, efficient and effective business solutions through Fanatical Customer Service.
Identify needs, Learn our customers' business situations. Listen to their needs. Feel their pain. Embrace their goals.
Provide solutions, Recognize that one solution won't solve every IT need. Adapt both existing and custom solutions to achieve results for our customers. Implement solutions with excellence.
Embrace innovation, Never stop learning. Be a sponge absorbing technology innovations that may become tomorrow's solutions.
Serve the customer, Our endless journey is to develop satisfied customers and long-term relationships. The pursuit for another happy customer will

ALWAYS

be our greatest motivation.
The Channel Company
The Channel Company is the channel community's trusted authority for growth and innovation, with established brands including CRN, XChange Events, IPED, and SharedVue. For more than three decades, we have leveraged our proven and leading-edge platforms to deliver prescriptive sales and marketing solutions for the technology channel. The Channel Company provides Communication, Recruitment, Engagement, Enablement, Demand Generation and Intelligence services to drive technology partnerships. Learn more at www.thechannelcompany.com .